1-Day Plan: Get a Perfectly, Organized Home Office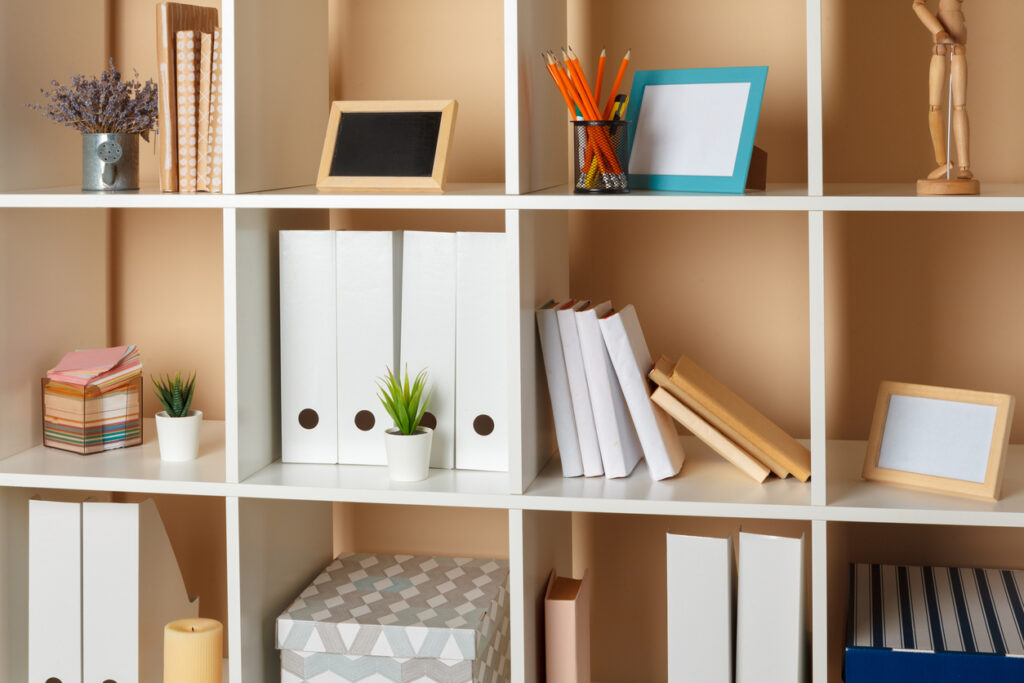 I read an article during the height of the pandemic about a 7-Day plan to get a perfectly organized home office. My friend, Kimberly (a genius graphic designer, 22 Graphics) sent it to me. I assumed she had loved the article. It was full of great advice. But, I admitted to her that I was exhausted just reading it and I'm an organizer!
During a stressful pandemic, taking a week out of my life to make my office perfect wasn't my top priority. I considered it a high five moment when I showered in those days. Then Kimberly admitted that she didn't get past the headline. That's when I thought, "If nobody has a free week to organize their home office even in economic shutdowns then likely they never would." So I decided I'd create a simple, one-day plan to create the perfectly organized home office space? So here it is … finally!
Step One:
Understand your organization personality type! You can take our quiz here. There's no wrong answers! The more authentically you can answer each question, the better the chances are of us being able to truly help you achieve your goals.
Step Two:
Purge! You've heard it a million times. Why? The less stuff you have, the easier it is to organize it. That's it. Purging is the most important step for pretty much every space in your home and especially the home office.
People panic when it comes to potentially getting rid of something important work related. So on the margin, people hold on to more than they need. Get rid of mail, paper and items you don't need or use. Then for the stuff on the margin, keep a separate, maybe pile or file box that you can jettison in a year when you've had no use for it. If you do it this way, once you're organizing, you're only focusing on the important things within your space.
Step Three:
Now let's get organizing! Here are some basic steps you can take, but know this can vary depending on your organization personality type.
Create a quasi-mailroom, with inboxes for every person who uses this office.
Implement a document storage system.
Labels are a "must" in multi-person households.
Have a wastebasket or shredder nearby.
Communicate your new system to everyone.
That's it! Purge regularly and communicate with everyone in the household when you are going to do so. This will keep it neat and tidy for years to come.
Reminder: it's important to find what works for you, your space, and your family. If piles work for you instead of file cabinets, use piles! If you NEED a calendar and a physical to-do list, be sure to include that when you lay out your space.
There's no one-size-fits-all organization approach, that's why understanding how YOU organize will set you up for long-term success.
Want more organization help? We thought you'd never ask! Check out or E-Plans, designed with your organizational style in mind.