In Defense of Organic Structure Types (ENFJ and INFJ)
Organics are the true grassroots campaigns of the world. Often times more parts idealistic than otherwise, Organics are the type of people that feed on personal growth and the relationships they cultivate along the way. Whereas other types may be more driven by things with tangible or material potential, Organics find themselves craving confirmation that their existence on this world is meant to help others or make a difference. It's bubbly, it's charismatic, it's…exciting, to be around an Organic. Their fluidity in self and in their place in the world brings peace and comfort to those that come close, as they usually help others realize the simple beauty or big picture of the things around them. They're never done learning, as they come to realize early on the abilities they have to turn experiences into sense.
The "Organized Spontaneity" Type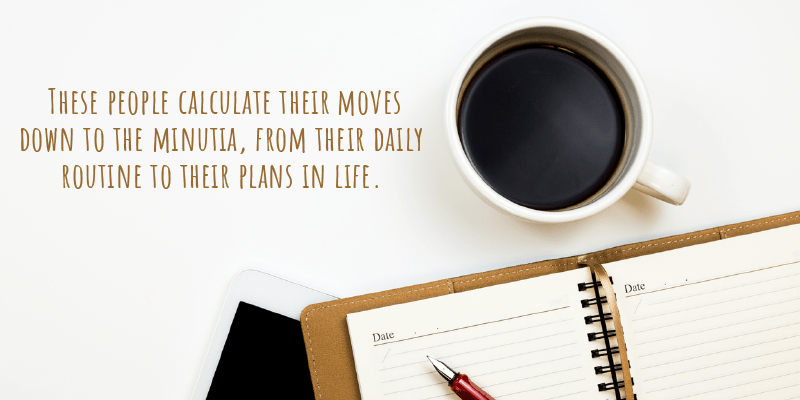 Organic Structures are a sparse population, but one with a very powerful presence nonetheless. This comes mostly due to their natural inclination to be an oxymoron of sorts — someone obsessed with the beauty around them and of experience, but that believes in organization as the catalyst of said experience. These people calculate their moves down to the minutia, from their daily routine to their plans in life. They still believe that the only way to truly understand something fully is to experience it, but they believe in their ability to control the world around them and how it impacts their lives.
Being someone so attentive to detail yet in-touch with the fluidity of life comes with clear benefits. The determination to experience and to learn leads Organic Structures through a myriad of life experiences and trials, ones that often leave them more and more enriched and seasoned as a person. They often have an understanding of the people around them and their feelings as well, channeling their empathy and bank of experiences to relate to those of others. This heightened sense of self that Organic Structures have often leads them to positions of power, or at least high influence, whether they're in charge or not. They call on their ability to understand the world around them to try to best calculate what it needs that they can provide.
This oxymoron of sorts does come with its downsides, however. It's not uncommon for Organic Structures to be at odds with themselves, as their desire for order can get in the way of their appreciation of chaos. Plus, their obsession with experience can often lead them down odd paths or get them in trouble — curiosity getting the best of a genuinely curious person. So long as Organic Structures stay in touch with themselves and the world around them, though, they can continue to feel at peace and to do what it is they are on Earth to do: change.
Famous Organic Structures
Some examples of famous or prominent extroverted Organic Structures (ENFJ) are:
Barack Obama

, U.S. President.

Nancy Reagan

, U.S. First Lady.

Nelson Mandela

, South African revolutionary leader and President.

Mikhail Gorbachev

, Soviet premier.

Francois Mitterrand

, French president.

Vaclav Havel

, Czech playwright and president.

Yasser Arafat

, Palestine Liberation Organization leader.

Elizabeth Dole

, US Senator.

Joseph Goebbels

, Nazi propagandist.

Pope John Paul II

, Polish Catholic leader.

Rev. Martin Luther King Jr.

, US minister and civil rights activist.

Rev. Norman Vincent Peale

, US minister and "positive thinking" proponent.

Jennifer Lawrence

, U.S. actress.

Julia Louis-Dreyfus

, U.S. comedian and actress.

Morgan Freeman

, U.S. actor.

Andy Griffith

, U.S. actor.

Reese Witherspoon

, U.S. actress.

Helena Bonham Carter

, British actress.

Dakota Fanning

, U.S. actress

Ben Affleck

, U.S. actor.

Emma Stone

, U.S. actress.

Jimmy Stewart

, U.S. actor.

Matthew McConaughey

, U.S. actor.

Sean Connery

, Scottish actor.

Kirstie Alley

, U.S. actress.

Teresa Palmer

, Australian actress.

Lauren Graham

, U.S. actress.

Kristen Wiig

, U.S. comedienne and actress.

Bono

, Irish musician and philanthropist.

Freddie Mercury

, British musician.

Katy Perry

, U.S. musician.

KRS-One

, U.S. rapper.

Zack de la Rocha

, U.S. musician.

Demi Lovato

, U.S. musician and actress.

Natasha Bedingfield

, British musician.

Regina Spektor

, Russian – U.S. musician.
Some examples of famous introverted Organic Structures (INFJ) are:
Martin Van Buren,

U.S. president.

Eleanor Roosevelt,

U.S. First Lady.

Ron Paul,

U.S. Senator.

Shirley Temple Black,

U.S. child actor and ambassador.

Mahatma Gandhi,

Indian civil rights leader.

Queen Noor

of Jordan.

Adolf Hitler,

Nazi dictator.

Leon Trotsky,

Russian revolutionary.

Osama Bin Laden,

Saudi terrorist.

Robert Mugabe,

Zimbabwean dictator.

Taylor Swift

, U.S. singer-songwriter.

Pete Townshend

, English musician.

George Harrison

, English musician.

Peter Gabriel

, English musician.

Marilyn Manson

, U.S. musician.

Alice Cooper

, U.S. musician.

Alanis Morissette

, Canadian singer-songwriter.

Roger Waters

, English musician.

Leonard Cohen

, Canadian singer-songwriter.

Aimee Mann

, U.S. musician.

Trent Reznor

, U.S. singer-songwriter.

John Williams

, Australian composer.

Carl Jung

, Swiss psychologist and psychotherapist.

Jane Goodall

, British primatologist.

Plato

, Greek philosopher.

Geoffrey Chaucer

, English author.

Dante Alighieri

, Italian poet.

Leo Tolstoy

, Russian author.

J. K. Rowling

, English author.

Aristophanes

, Greek playwright.

Simone de Beauvoir

, French feminist and philosopher.

Nathaniel Hawthorne

, U.S. author.

Noam Chomsky

, U.S. linguist and social critic.

Aleksandr Solzhenitsyn

, Russian political prisoner and writer.

Garry Trudeau

, U.S. cartoonist.

Fyodor Dostoevsky

, Russian author.

Mary Wollstonecraft

, English author.

Baruch Spinoza

, Dutch philosopher.

James Reston

, U.S. journalist.

Al Pacino

, U.S. actor.

Cate Blanchett

, Australian actress.

Shirley MacLaine

U.S. actress.

Mel Gibson

, Australian actor.

Daniel Day-Lewis

, British actor.

Tilda Swinton

, English actress.

Michael Landon

, U.S. actor.

Edward Norton

, U.S. actor.

Sela Ward

, U.S. actor.

Sidney Poitier

, Bahamian actor.

Hilary Swank

, U.S. actress.

Alec Guinness

, English actor.

Rooney Mara

, U.S. actress.

Billy Crystal

, U.S. comedian and actor.

Carey Mulligan

, English actress.

Claudia Schiffer

, German model.

Adrien Brody

, U.S. actor.

Nicole Kidman

, Australian actor.

Michelle Pfeiffer

, U.S. actor.

Mark Harmon

, U.S. actor.

Tom Selleck

, U.S. actor.

Carrie Fisher

, U.S. actress.

Derren Brown

, U.S. magician.

Hilary Duff

, U.S. actress.

Sofia Coppola

, U.S. director.