Epionce Lytic Gel Cleanser Rocks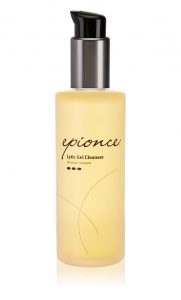 Recently, we got the chance to test out skincare company Epionce's Lytic Gel Cleanser. I figured a face wash was a face wash and only feared I'd have nothing to write about. Whoa, was I wrong. This was a game changer for me. Halfway through my testing of the product I threw out my Neutrogena face wash that my dermatologist had suggested. I knew I was never going back and was likely going to sell my dermatologist on this product the next time I saw her!
As a detail oriented Classic, I initially researched what "Lytic" meant and what was in the product. But, the word lytic it didn't seem to connect with the wonderful product I was using nor was it an ingredient listed. (FYI: The lytic cycle is commonly referred to as the "reproductive cycle" of the bacteriaphage so if it is connected to this definition it was lost on a non-scientist like myself.) So, I gave up my search and just started using the product.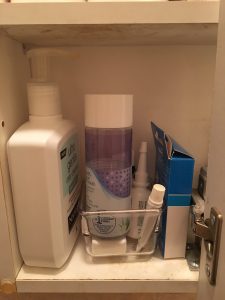 I have had acne prone skin ever since I hit puberty which was eons ago. Now, I have rosacea which to those blessed to not know what that is, just means reddish skin. What had been bothering me lately was that I seemed to have these semi permanent red pinprick dots on my right cheek. As a result, I need to wear makeup basically everywhere or walk around with blemishes. I even had my dermatologist do some laser/light thing to reduce them but they were still there. Ugh.
Hopefully, you know where I'm going with this story, a few days in I noticed those pinprick dots diminished. I thought, "Hmm, maybe it's because I started up on antibiotics again?" I've also been off an on low dose antibiotics for acne since puberty. So I stopped, the antibiotics but those dots didn't come back. Guess when they DID comeback. You got it, when I stopped using the cleanser when I went on a business trip.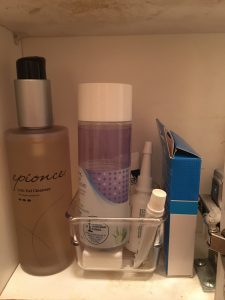 I've been using the Lytic Gel Cleanser for over 30 days. I've barely even gone through an 1/8th of the bottle. You just need one small squirt so despite the fact that it's almost double the price $37/6 oz. versus my Neutrogena at $25/12 oz. I'm going through it slower. The Neutrogena bottle has a larger nozzle. So, it's tough to get a small squirt from it and therefore I go through it at a faster rate. I realize these are details my Organic Freedom sister, Katie, would NEVER in a million years think of but maybe I'm wrong!
Finally, beyond the fact that I can now occasionally go outside without makeup — and not feel like I must look dreadful — it's available on Amazon, which is where I do most of my shopping these days. Honestly, Epionce's Lytic Gel Cleanser is one of those rare products that is great for all types. It's a face wash so it's the kind of item that every personality actually uses. Organic and Smart Freedoms may not do their dishes in the sink after a long exhausting day, but most of them will still wash their faces every night no matter how pooped they are.