How "To Go" Bags Reduce Stress
Life should be easy but isn't. What makes life easier are systems that work for you. Something that works for me — a Classic Pixie with A.D.D. — and also for a few other personalities, are "To Go bags." It started a few years ago when I got frustrated re-buying Old Bay Seasoning year after year because I couldn't remember to pack it ahead of our summer vacation. I set a recurring "To Do" in my calendar for a week ahead of our vacation and included "Pack Old Bay" and I finally remembered. Then I realized there were a few other essentials to bring that would save me time and money every year. "Pack Old Bay" became "Pack for OBX" and I add or delete based on what I found useful that year.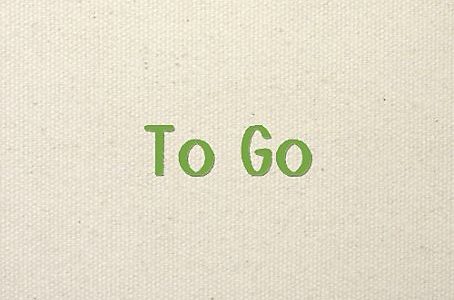 One might reasonably argue that this is a list solution and not a To Go bag but it's a combination really. Sometimes they're physical bags that I've stored ready to go (Often those Lands End Totes). Other times, they're lists ready to be packed. Next week, I'll talk about weaving them together. This week, start using your imagination for how to use To Go bags to improve your productivity and reduce needless stress in your life.
Medicine Bags
In my To Go Medicine Bag, I have almost every thing a nurse could humanly want to treat a child outside of a hospital setting. There's wound care, fever care, allergy care, and upset stomach care. I'm probably leaving something out but I have this stuff all in a see through zip up plastic bag that hangs in our front hall closet, ready to go when need be. The see through helps me quickly see if I've got what I need in there. I sometimes pilfer it for medicines before even going to our medicine cabinet. I also make sure everything is less than 4 oz. so that in a pinch i can add it to me pre-packed travel toiletry bag and be ready to go.
Travel Bags
I have every toiletry I ever need for any travel all pre-packed in toiletry bags in my carry-on. I also include a computer charger. So it's "everything but the clothes" pre-packed travel bag. They all can make it through TSA or be checked. So for me packing for a business trip or leisure is as simple as planning what to wear. It sounds small but it really helps me and I don't travel that often so it stands to reason that it would be incredibly helpful for heavy travelers productivity.
Emergency Bags
As a New York resident, I used to have a great Emergency To Go bag after 9/11. It was kind of a PTSD comfort to me. In time, I let go of that fear and my emergency kit. But, I started to realize that having one is probably wise because disasters of all types happen and being prepared is being forearmed.
Seasonal Bags
Once I had kids, I was always searching to see if I could get invited to someone's pool. But, even if I was lucky enough to get a kind invitation, it came with a price: having to remember everything under the sun to go to the pool. So, I finally bought a bag dedicated to summer pool fun complete with small pool toys, SPF, bug spray, swim diapers. I then did the same for winter complete with those HotHand hand warmers (bought a bunch of bulk ones on Amazon).
Tech To Go Bag
My phone is always dying. This has been true across multiple phones. As a result, I started stuffing a charger in my purse. But then I had an uncontained wire in there. As a Classic, I can't stand uncontained. SO, voila, I started a Tech To Go bag. It's not that heavy and I always have every tech things I need. IF I'm in a hurry, I just stuff them back in there but it's still contained. I'm including the link because while it's not the cheapest tech case, it's awesome because it provides specific homes or can just be a contained catch-all. This functionality is important because different personalities need different solutions.